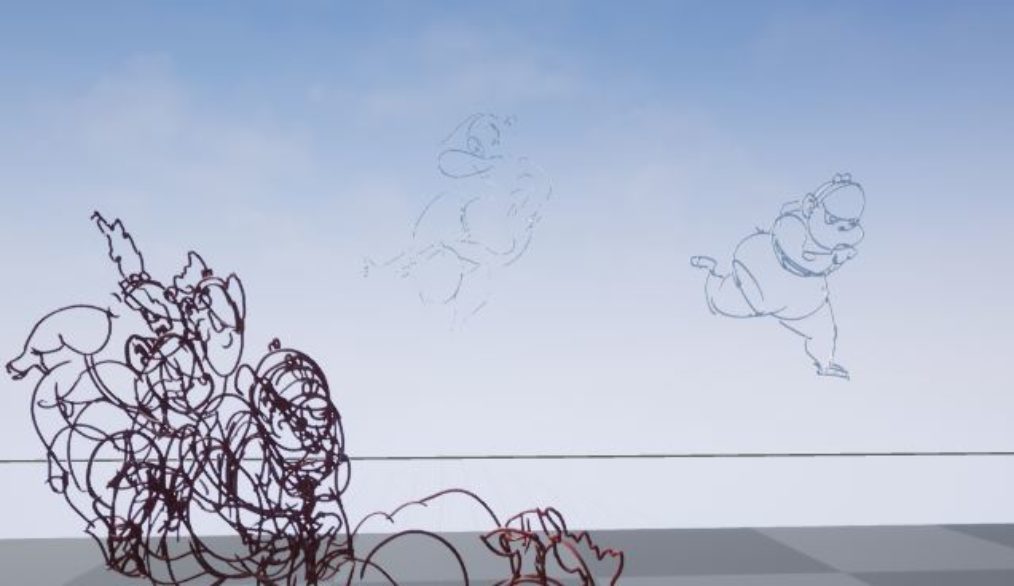 Drawing the Line!
Ever wondered what twenty seconds of animation would look like floating around your head? Mark imported all of my Quill animation into Unreal as geometry!
Every single frame on top of one another, hanging out in space. Quite a way to see an animation!
Here's a link to a Sketchfab experience where the Quill animation can be viewed from all sorts of angles, just like it could when I was drawing it.  Eventually I want to push this concept of the line in space, because it has a lot of possibilities!